The Kellyville Public School Library is the hub of the school.

The Library is well resourced with over 18 thousand resources available for staff and students to borrow.
Children have access to a bank of computers and iPads. A connected classroom is also available for classes and staff to use. The connected classroom is used to connect to other schools and experience virtual excursions. The Library is also equipped with an electronic whiteboard to enhance students learning.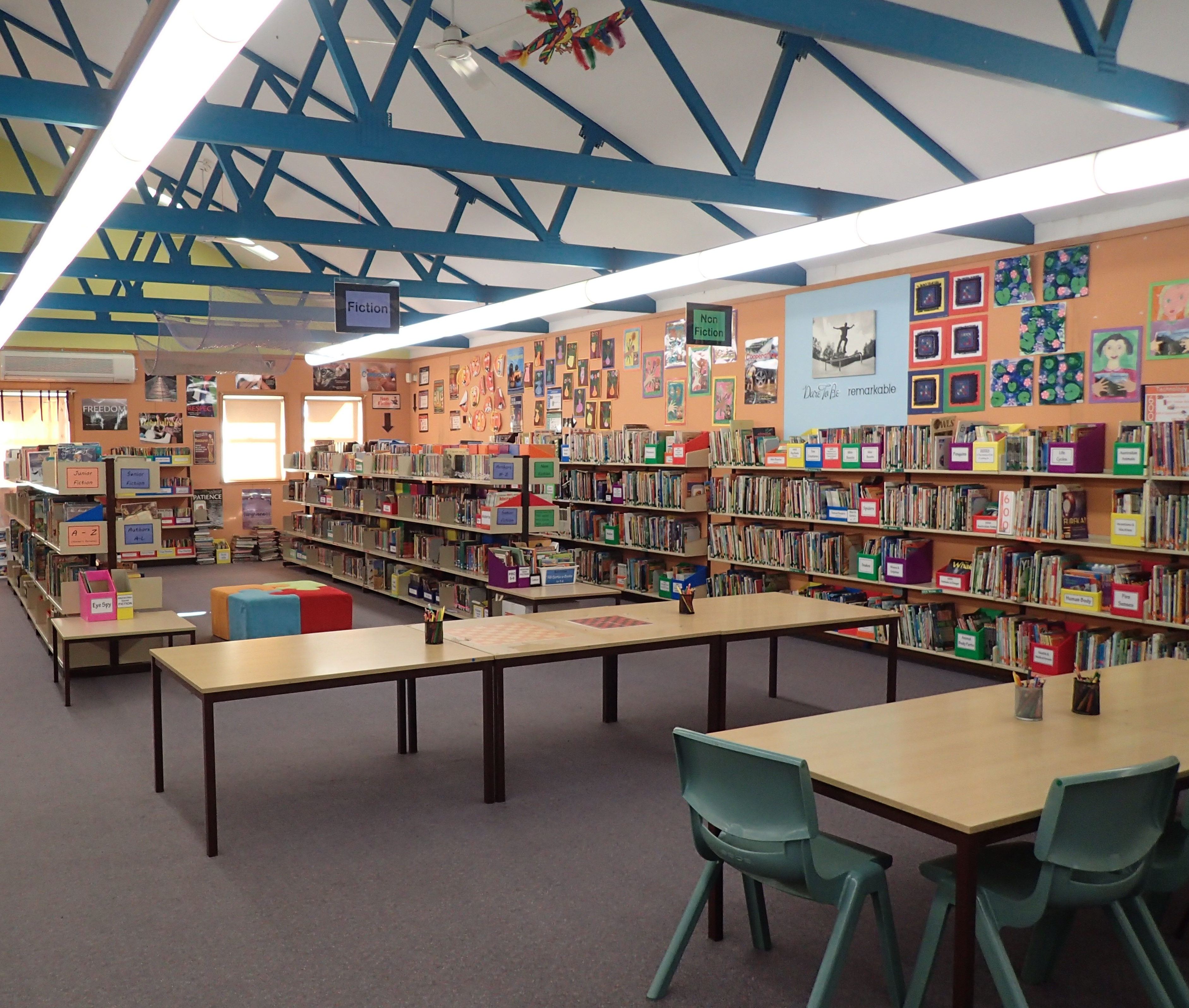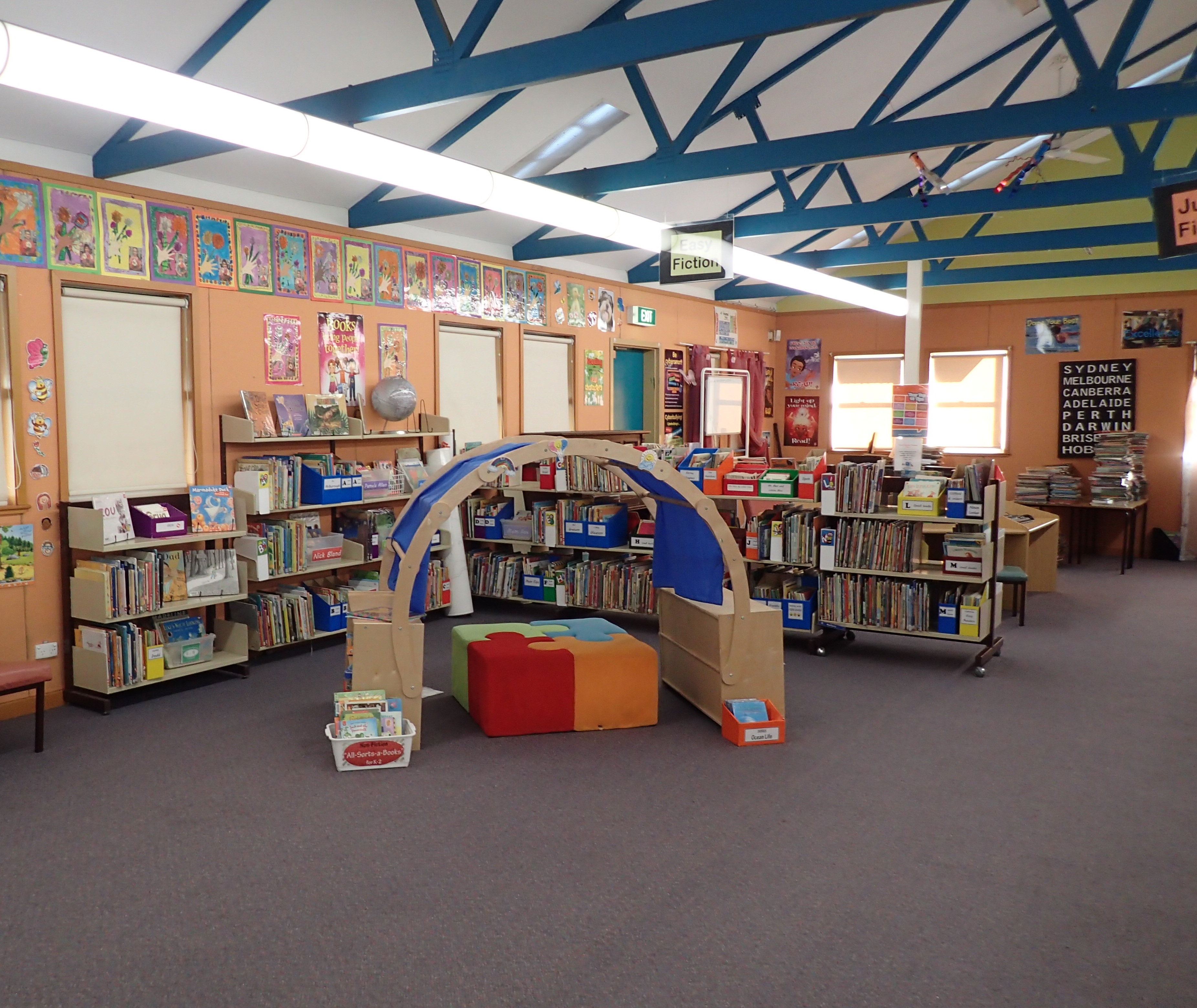 The Library is divided into 5 main sections:
Picture Books
Junior Fiction
Fiction
Non-Fiction
Teacher Resources
Opening Hours
The Library is open daily during second half of lunch from 1:10pm-1:30pm for both students and staff. During Lunch time there are a variety of activities available for students. Students often enjoy using the library's computers to undertake research, reading with friends, playing a range of board games and exploring the resources available in the Library.
Library Staff
Mrs Lauren Griffin
Ms Theingi Tun
Library lessons
KPS Library is an essential learning area for all students. Every class attends the Library for 40 minutes each week to have a lesson with the Librarian. During this time students take part in a range of tasks and are able to borrow and return books. During library lessons students develop information literacy skills through the exploration of both print and digital resources. The development of 21st Century learning skills  is reinforced in the library through the incorporation of research and digital technologies that are both challenging and creative for all students.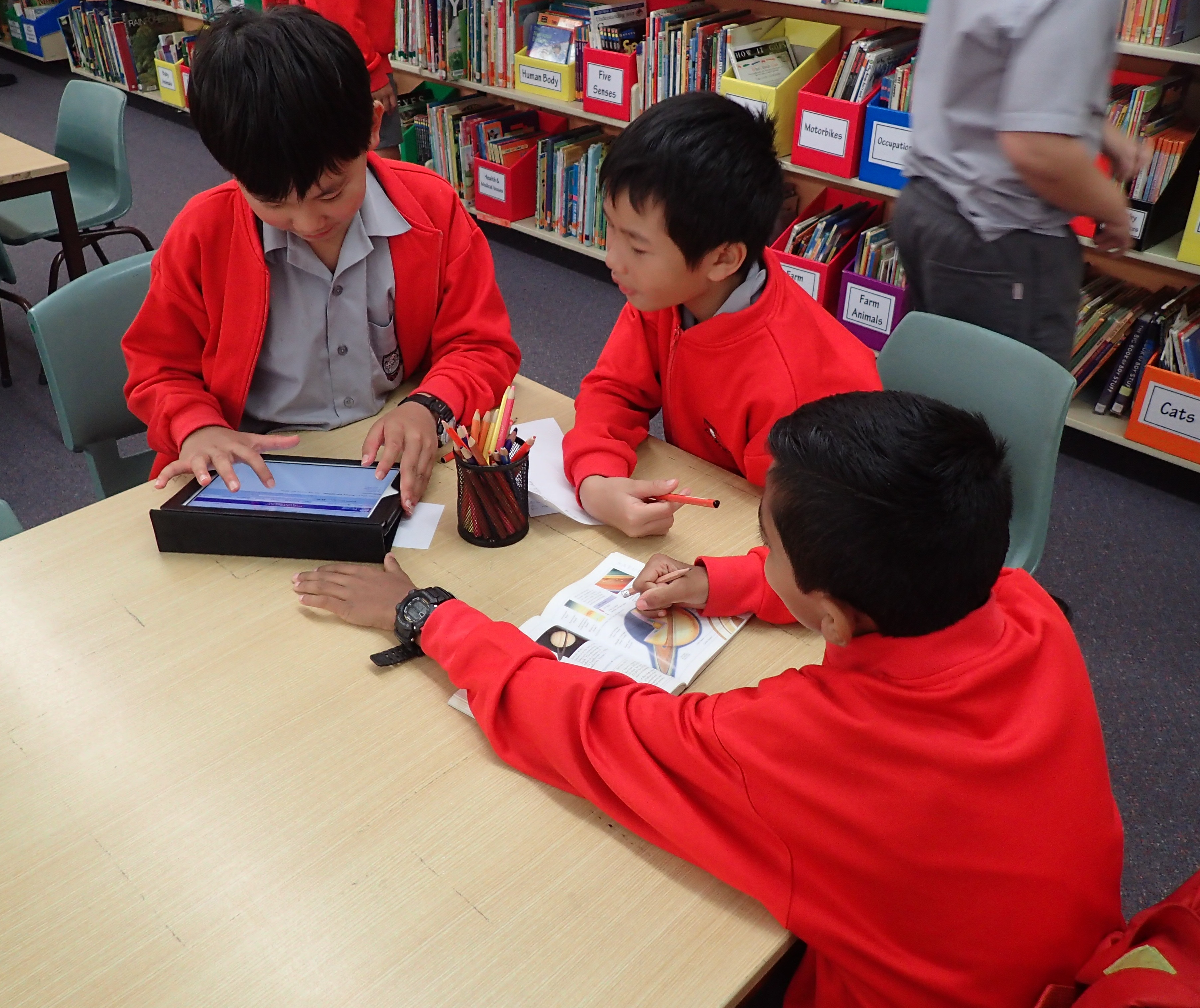 Borrowing
All students are encouraged to borrow regularly from the school library. Children K-2 must have a library bag to borrow. These bags can be purchased through the KPS uniform shop at a cost of $17.
 Each child may borrow:
Kindergarten – 1 Book
Years 1 and 2 – 2 Books
Years 3 and 4 – 4 Books
Years 5 and 6 – 6 Books